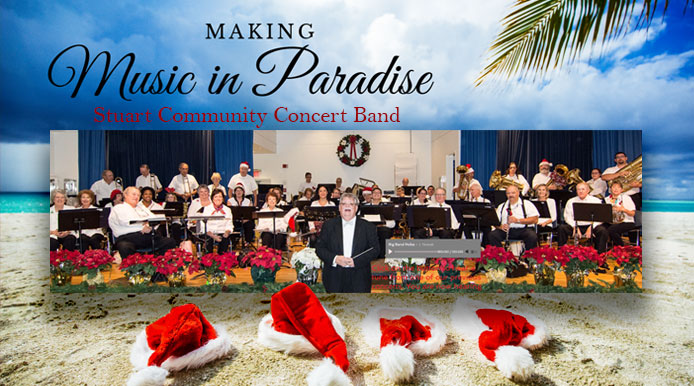 Time
12:00 pm - 4:00 pm
Cost
Included with Regular Admission
Musical Holiday Cheer
Thanks to Fred Gardner, director of the Stuart Community Concert Band, the Elliott Museum will be filled with musical holiday cheer on Saturday, Dec. 5, from noon to 4 p.m.
The concert theme is "The 12 Days of Christmas" and will feature a composition by the same title written by one of the foremost female composers, Julie Giroux. It will likely turn into a sing-a-long as well with another fan-favorite, "A Christmas Festival." Among other favorites slated to be performed are: "Sleigh Ride," "Christmas Fugue," "The Holly and the Ivy," and "I Want a Hippopotamus for Christmas" and others.
Seating will be limited but don't let that stop you from coming. We invite you to wander through the museum while listening to the holiday music and taking in the various exhibits and displays.
The "Palm City Cookie Ladies" will be providing cookies free of charge. Come celebrate the season with us!