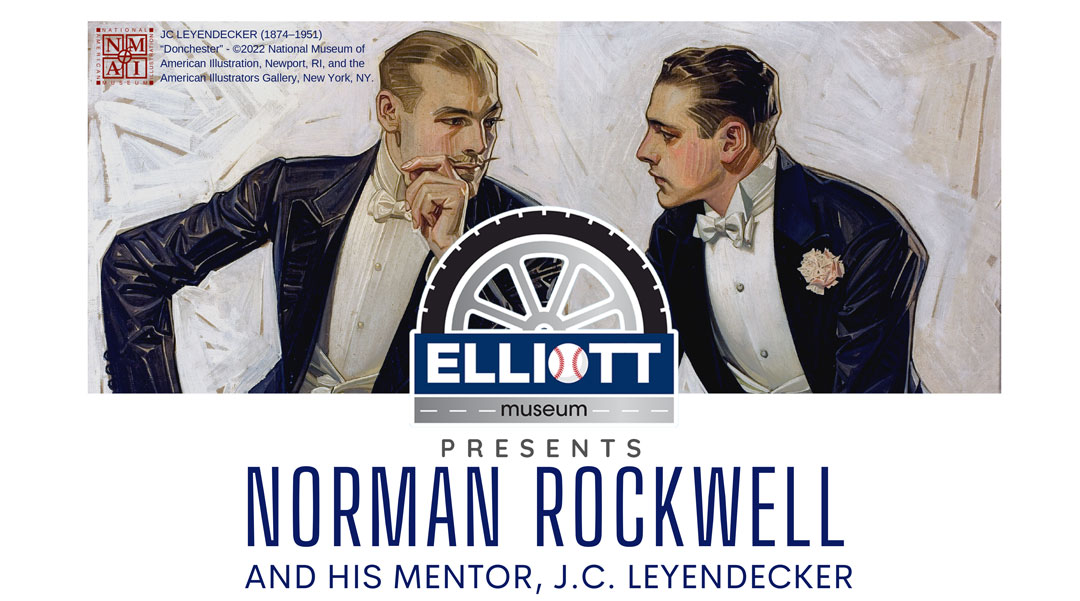 Norman Rockwell and his Mentor, J.C. Leyendecker
A Groundbreaking and Eye-Opening Exhibition
Displayed now until March 3, 2023
On the Treasure Coast for the first time, experience an exciting and enlightening exhibition of the man whose name is synonymous with American Illustration — Norman Rockwell.
Meet his mentor and idol, J.C. Leyendecker and see for yourself the influence of his work on Rockwell. This amazing exhibit features 20 original Leyendecker and Rockwell paintings side by side so you can compare the style and technique of each and appreciate why and how Rockwell was influenced by Leyendecker and his unique art. Also featured in this extraordinary exhibit will be more than 300 Rockwell framed Saturday Evening Post magazine covers.
Norman Rockwell and his Mentor, J.C. Leyendecker… is truly groundbreaking, eye-opening, and enjoyable!
This exhibit is $5 additional to the Elliott Museum Regular Admission