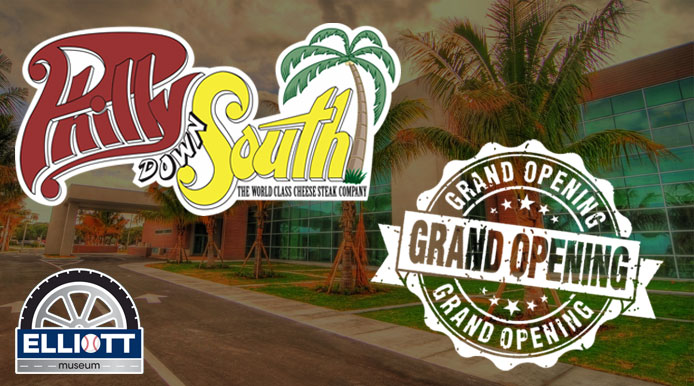 Philly Down South Café Grand Opening
JOIN US FOR OUR GRAND OPENING
SATURDAY, JANUARY 23rd
From Noon until 8PM
Come in for Lunch or Dinner! ENJOY live music, entertainer Forrest King who will lead an open mic session from 2-6 p.m. and then play some tunes during dinner hour.
Enjoy our HAPPY HOUR rate of 50% OFF selected beer and wine from 4PM to 7PM
Owner Jim Leary says guests can expect to receive excellent service, great food, and an unforgettable atmosphere. With the eatery located inside the Elliott Museum, guests will have the ability to enjoy all of the local artifacts.
Cuisine will include a range of Philly cheesesteaks, prime rib, seared salmon, pasta dishes, chicken Alfredo, chicken parmigiana and Caesar salad. The café also provides unique Chef specials as well as delicious homemade desserts. There will be an assortment of delightful beers and elegant wines.
For pickup, reservations or private events, call 772-225-1961, or visit the website, www.phillydownsouth.net