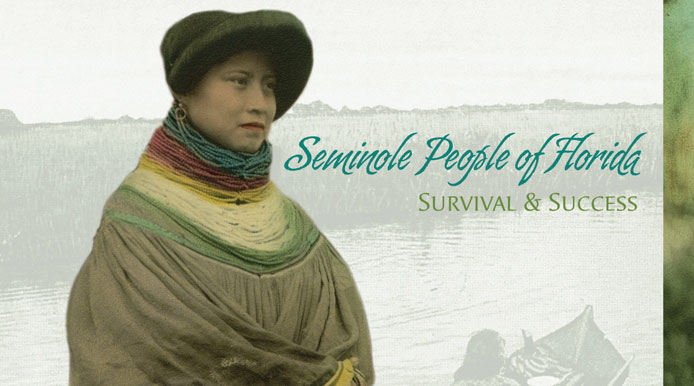 The LAST of Riveting Seminole Lecture
Riveting Seminole presentation
THURSDAY, SEPT. 16 AT 6:30 PM
Join us for the last of an exclusive, riveting history lecture series of our Seminole exhibit.
Seminole War re-enactor Mike Manzano, will recount the daily rituals, revered traditions and the rich lore of the Seminole people as told by Betty Mae Jumper, the first female chief of the Seminole Tribe of Florida.
Thank you to the Loxahatchee Battlefield Preservationists for bringing these exceptional lectures to the Historical Society of Martin County
Questions will be welcomed from the audience.
Admission:
Members: $10
Non-members:
Adults 13-64 – $14
65+ – $12
Children 6-12 – $6 (under 6 free)
Please RSVP by calling 772-225-1961. Thank you!