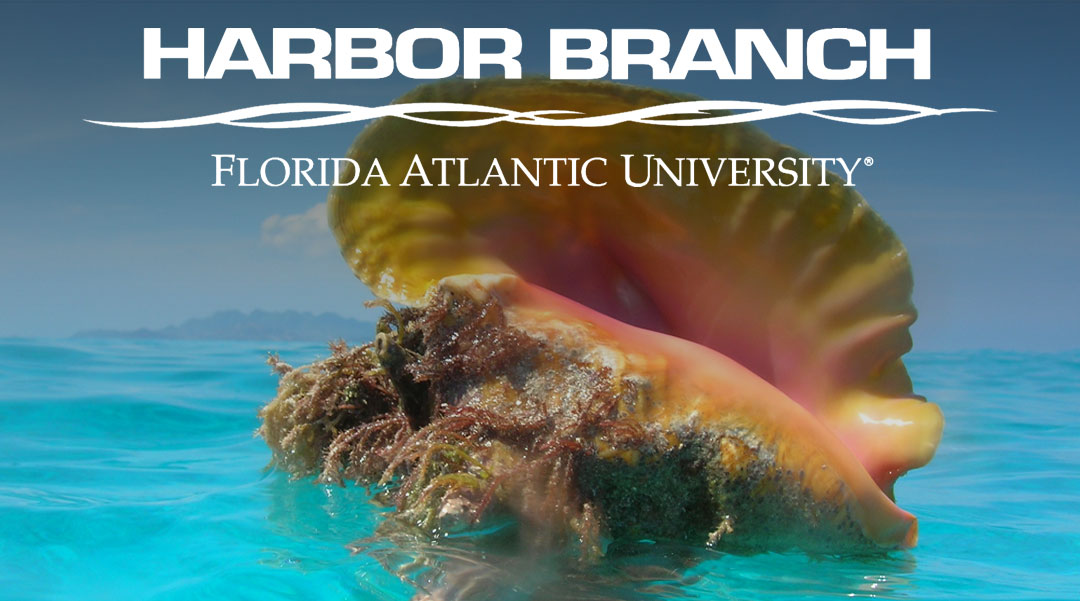 Saving the Queen of the Sea
MAY 4, 2022 at 6pm
Megan Davis, Ph.D.
Saving the Queen of the Sea: Queen Conch Conservation Aquaculture
About the Lecture
Conservation aquaculture is the farming of fresh and saltwater plants and animals for restoration and food. During this presentation you will learn about queen conch aquaculture, which has been Megan's focus for the past 40 years. Conch are a cultural icon of Florida, The Bahamas and the Caribbean where they are found in the shallow seagrass beds and sandy flats. They are known for their beautiful pink lipped shell and harvested as a fishery species for delicacies such as conch chowder, fritters, and salad. You will learn about the life cycle of the queen conch, the conch fishery, and how FAU Harbor Branch has joined with Caribbean partners and communities to aquaculture the queen conch for the sake of the species, the ecosystem, and the people who depend on the fishery.
Bio Sketch
Megan Davis, Ph.D., Research Professor, Aquaculture and Stock Enhancement Program, FAU Harbor Branch Oceanographic Institute