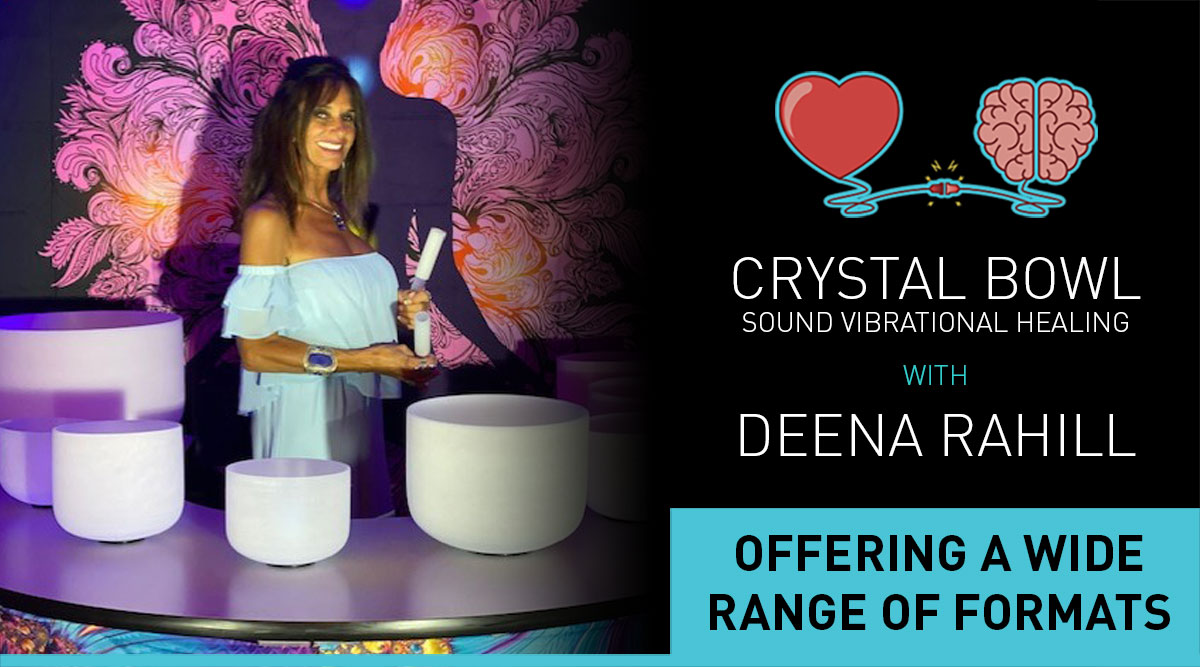 Date
Oct 01 2020
Expired!
Time
6:30 pm - 8:00 pm
Cost
38 (Eventbrite Fees NOT included)
Singing Crystal Bowls Vibrational Healing Oct 1
(otherwise known as a Sound Bath)
THURSDAY, OCTOBER 1, 2020 AT 6:30 PM – 8 PM
The experience of a Sound Vibration or Sound Healing is the most accessible practice that allows us to experience deep relaxation-The experience of a Sound Bath or Sound Healing Immersion is a symphony of beautiful sounds & vibrations that bring balance and harmony to the body, promotes positive energy, and is a powerful way to cultivate a sense of well-being.
Sound Vibration is an ancient healing practice of using sound as a way to reduce anxiety and downshift your nervous system. Join Deena Rahill and experience an hour of pure bliss of sound vibration.
Research has shown it is the most accessible and effortless healing practice that allows us to experience inner calm and deep relaxation. During this event participants are invited to get comfortable by sitting down or laying down, surrendering to all the sounds while finding a rhythmic breathing pattern that is comfortable for the participants. you will come away with inner peace, elevated mood, improve creativity and deeper appreciation for the wonder of sound. It is highly recommended for people who have trouble meditating or quieting their minds.
Cost $ 38.00
Please know you can book a private session semi-private and or group session on other dates & time by calling me and scheduling a session at your convenience
CALL 786-488-7782
Purchase tickets: Space is limited-tickets must be pre-purchased to attend up to 10 people
Cost: $38 (not including Eventbrite fees)
Limited space! Tickets must be pre-purchased, and the event always sells out.
Please arrive between 6 and 6:30 p.m. to get settled in. Event begins at 6:45 p.m.
BRING 1 or 2 YOGA MAT for more comfort, BLANKET, PILLOW, and wear comfortable clothes.
Chairs are available for those who do not wish to lie down.
For more information, please call Deena Rahill at HI Mindfulness Forums at 786-488-7782
This event is non-refundable unless the event is canceled