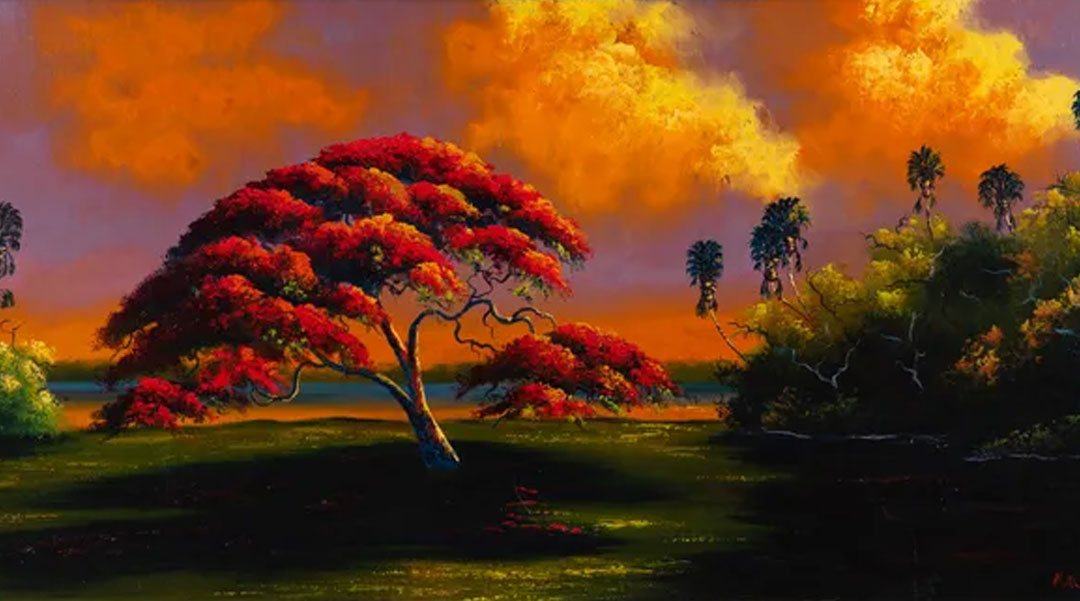 THE HIGHWAYMEN PREVIEW OPENING RECEPTION
Wednesday, October 20, 2021 from 6PM
An exclusive, ticketed preview opening reception to museum patrons (limited attendance to 100 guests).
Includes live painting demonstrations by original Highwaymen artists Roy McLendon Sr. and Roy McLendon Jr. and a guided art tour by noted Highwaymen collector and dealer Roger Lightle.
Includes hors d'oeuvres and two beverages (choice of wine, beer and soft drinks)
A small troupe of 26 African American visionaries turned their backs on the fields and set their sights on an inspired future—a future that was steeped in the organic beauty of South Florida's breathtaking vistas.
These self-taught artists developed a rapid style of painting that captured an appealing and romantic illustration of Florida's natural splendor. From the Indian River shores of Brevard to the shimmering beaches of Broward, they set up their roadside "studios" and created artwork that they peddled from the trunks of their cars. Typically, these resourceful artisans sold their stunning landscapes, with hand-made frame included—for $10 or less, to locals, tourists, and businesses up and down their asphalt galleries of South Florida.
The prolific, innovative, and hard-working Highwaymen approached their painting as a pathway to go beyond the limitations imposed on them by racial segregation. Their art provided them a creative vehicle to support their families and become financially stable in a time when there were
few prospects available.