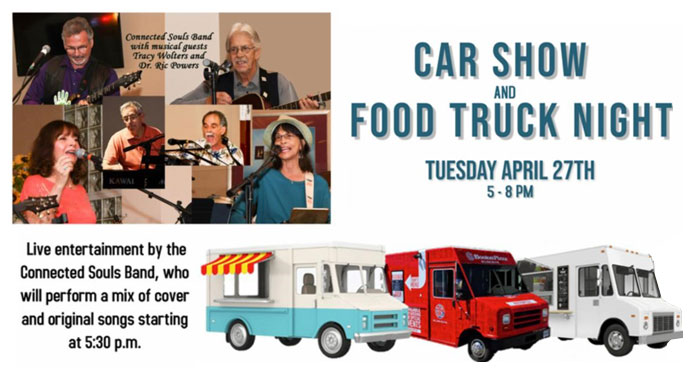 A WINNING COMBINATION FOR THIS WEEKS TUESDAY NIGHT CAR SHOW
JOIN US FOR MUSIC & FUN
Every Tuesday Night from 4 PM to 7 PM
Lew's Crew Cruisin' at the Elliott is held every Tuesday from 4 PM to 7 PM, weather permitting, in the Elliott Museum's parking lot. In addition to a lineup of cool cars, the fabulous "Philly Down South" food truck is on site offering a delicious assortment of cheesesteaks, grilled items, and more. WITH A COMBINATION OF Live entertainment by the Connected Souls Band, who will perform a mix of cover and original songs starting at 5:30PM
Thanks to 106.9 True Oldies Channel radio station for promoting the show.
There's a $3 fee to show your car and a portion of the proceeds will be donated to the museum.
Admission is free for guests
*Event will be canceled for thunder or steady rain.
Please remember to follow CDC guidelines pertaining to social distancing, wearing a mask in public, etc.