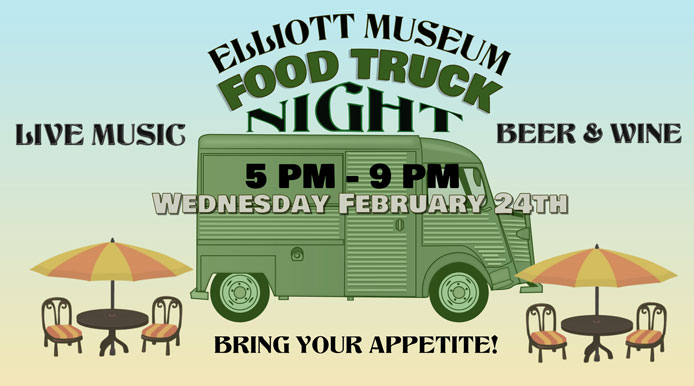 Food Truck Event
PLEASE JOIN US FOR THIS FOOD TRUCK EVENT!
Wednesday, February 24 from 5 to 9 p.m.
Join us for an eventful evening including:
Food Trucks
LIVE Music
Beer and Wine
Fun for all!
Jim Leary, owner of Philly Down South Café, is a busy man! In addition to running his new café, he'll also be hosting another food truck event in the Elliott Museum parking lot on Wednesday, Feb. 24, from 5-9 p.m. Come and satisfy your taste buds.
Select your dish from various food trucks while enjoying live music, as well as a beer and wine bar.
For pickup, reservations or private events, call 772-225-1961, or visit the website, www.phillydownsouth.net.