Car events & Car Shows
Discover monthly and weekly car events
The Boomerang Car Racking system will be closed for annual maintenance May 15 – June 5, 2023
Introducing Our Car Curator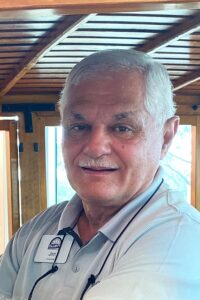 The Historical Society of Martin County introduces Jim Ferrare as its car curator of the Elliott Museum, one of two museums that the nonprofit organization oversees.
Ferrare's responsibilities include managing the Elliott's antique car collection of some 100 cars dating back to the early 1900s and utilizing the museum's car assets to involve the community by participating in car shows and other car-related activities.
"This will allow us to bring membership and donors into the museum forefront, and to let the community know we have an excellent car collection and other activities so we can grow the museum and participate in community activities," said Ferrare.
Ferrare has had a lifelong interest in cars and motorcycles and has volunteered as a docent at the Elliott Museum for over five years.
His interest in high performance cars has included driving them on the track, which evolved into a teaching job and teaching high performance driving at different race tracks and teaching at professional driving schools qualified by Motorsports Safety Foundation, level 1.
"I've always had an interest in cars … actually raced motorcycles when I was younger, but I moved away from that and started doing the tracks with cars, which is significantly safer," said Ferrare.
His personal car collection features a 1966 Corvette Coupe, a 2018 McLaren, a 2020 McLaren 600 LT Spyder, and a 2017 Audi R8.
Ferrare's career spans 35 years working for FPL at its Turkey Point Nuclear station where he served as an engineering supervisor for 25 years and a maintenance department head for five years. He also spent 10 years in the United States Navy on a nuclear submarine.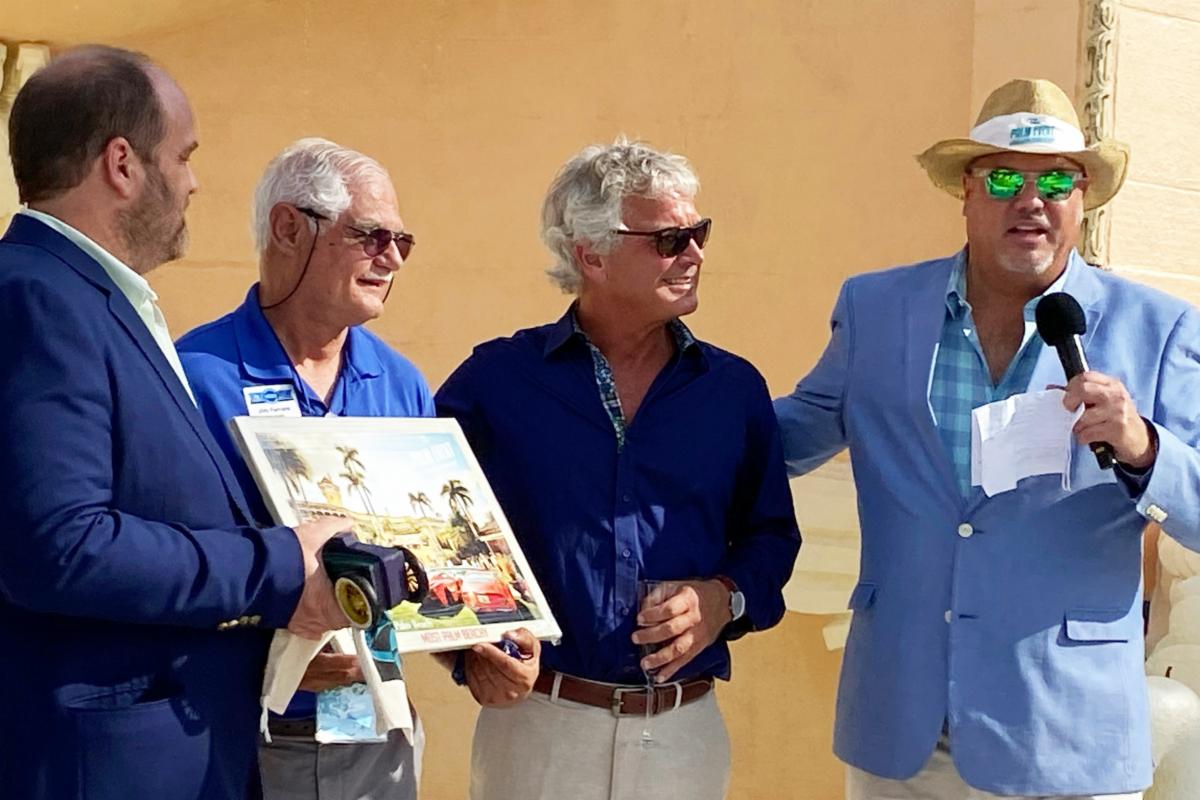 Prestigious Palm Event Auto Show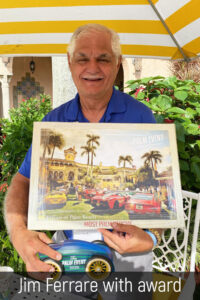 The Elliott Museum car collection made a splash at the prestigious Palm Event Auto Show held at Mar-a-Lago in Palm Beach. Incoming car curator Jim Ferrare presented the 1953 Cunningham convertible, which held its place among some of the world's finest vintage Ferraris, Lamborghinis and Porsches as well as other fine European classics.
The Cunningham is the crown jewel of the museum's auto collection, and is one of five roadsters produced by Palm Beach's own Briggs Cunningham in 1953. The bodies were manufactured in Italy and the cars were final assembled in West Palm Beach. This beauty turned a lot of heads at the show, and took home the "Most Palm Beachy" award.
And as a special honor, Jim Ferrare selected a stunning 1938 Delahaye 135 MS Torpedo Grand Sport owned by Jeffrey & Frances Fisher to receive the first-ever "Elliott Award," presented by CEO Rob Steele. Look for several new exciting car events to be taking place at the Elliott in conjunction with the Palm Beach car community.