INTERACT • DISCOVER • LEARN
The Elliott Museum offers a variety of collections, including vintage cars, baseball artifacts, artwork, Americana, rotating exhibits in the Changing Exhibitions Gallery, a Museum Store, and much more.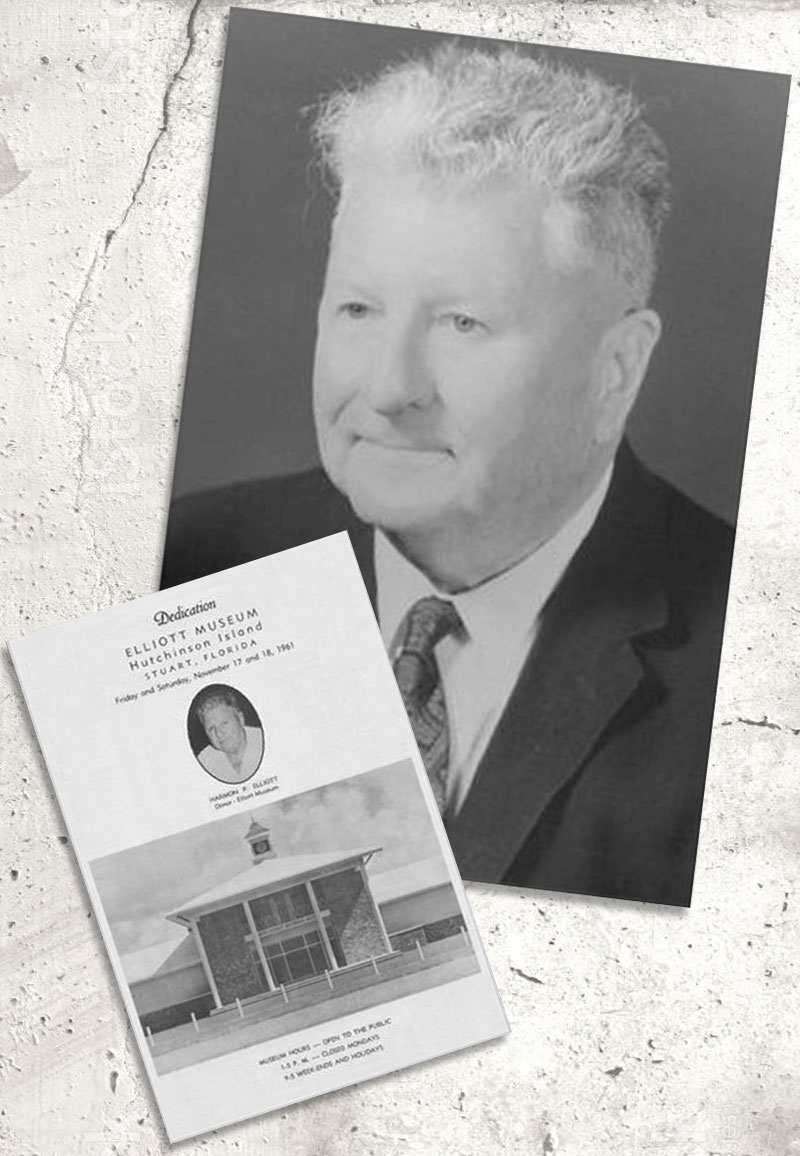 ABOUT ELLIOTT MUSEUM
A Tribute to Genius
South Florida has long been enriched by seasonal residents. Harmon Elliott (1887 – 1969), son of prolific inventor Sterling Elliott, was among those who have made a mark on the Stuart area. To celebrate his father's work and bring an educational and cultural resource to the region, Harmon provided the principal funds for the original Elliott Museum which opened in 1961. The Soroptimist Club of Stuart had prevented the last House of Refuge from being demolished, and Harmon was impressed with the way they had taken care of it. He tasked them with running the Elliott Museum in addition to the House of Refuge, and the Historical Society of Martin County was established to oversee both facilities.
The original Elliott Museum was demolished in 2011 to make way for a new, state-of-the-art, green building with new and expanded exhibits on the same site. The new Elliott Museum opened in 2013, celebrating the genius of the father and the generosity of the son. Thanks to both, visitors to Elliott Museum continue to be inspired by their ingenuity.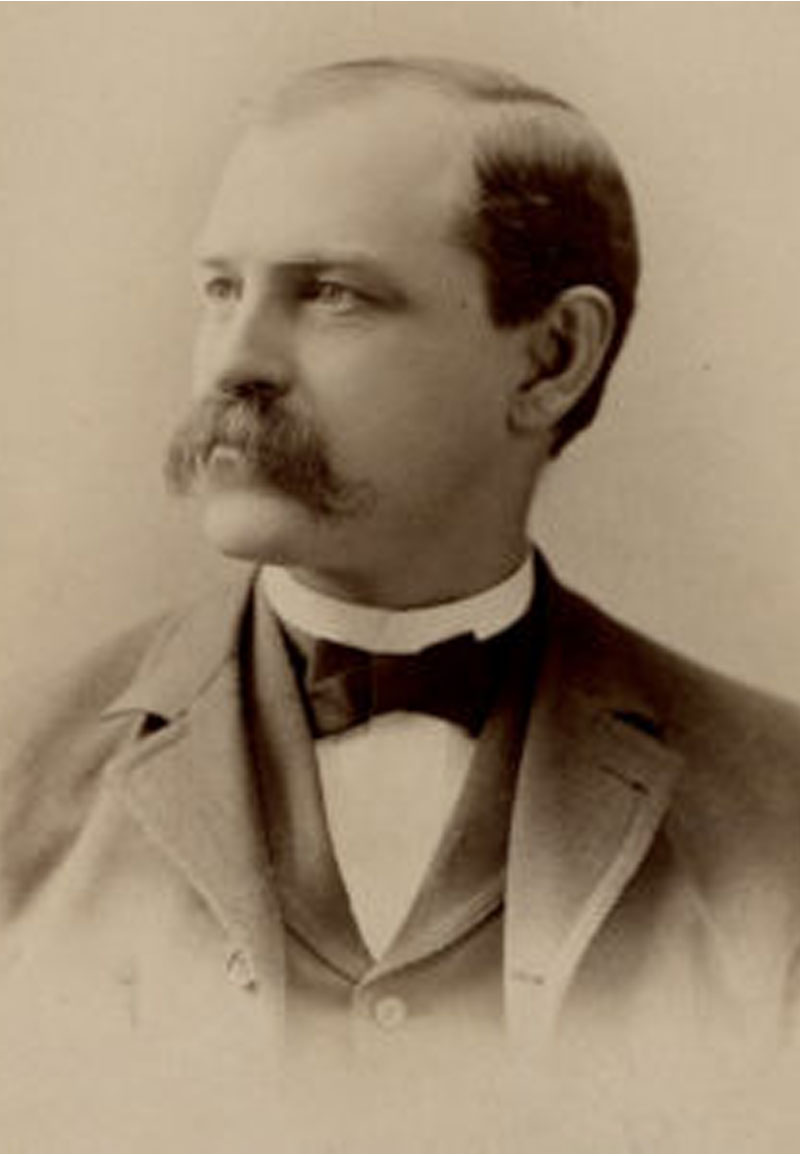 ABOUT STERLING ELLIOTT
An Inventor And A Successful Businessman
Sterling Elliott (1852–1922) produced a series of successful inventions in the late 19th and early 20th centuries. He held more than 125 patents, receiving his first at age 22. He was foremost an Inventor but also a successful businessman. His tenacity and determination to improve on everyday objects helped enhance the quality of life for established businesses, as well as the average person. His inventive mind and creative genius developed the first Knot Tying Machine (No.237,966 ), the Low-Wheeled Trotting Sulky (No.494,113), the Elliott Addressing Machine (No.707,961), the sulky wheel with a pneumatic tire (No.487,874), the Ball Bearing (No. 483,836) and most importantly, he worked out the issues of the unequal turning of the front wheels of a vehicle and invented the steering knuckle, or "kingpin", that would become a critical element in the success of the automobile.
Elliott was a problem-solving inventor, risk-taker, politician, publisher, and social activist. He first invented a spring that kept a buggy stable when a passenger got on. By the late 1800s, Elliott was challenging the day's social conventions that discouraged women from riding bicycles by designing, inventing, and selling a bicycle that met female cyclists' needs. As a publisher, he invented the machine that tied a square knot in the binding of Bicycling World, his magazine with a weekly circulation of 100,000, causing Thomas Edison, his contemporary, to label Elliott a genius.
Sterling Elliott next invented the addressing machine to speed his magazines through the mail by changing addresses and updating subscriptions decades before the computer. But perhaps Elliott was best known for his replacement of the unsafe, rigid front axles that had been used on buggies and wagons since they were first pulled by horses. Elliott's system allowed each front wheel to steer independently, and that invention was used in every pioneer American automobile.
As president of the League of American Wheelmen, the pre-eminent national bicycling organization of the late 1890s, Elliott lobbied states and the federal government to invest in good roads. When the League banned African Americans from bicycle racing, Elliott fought for their equal rights and supported black racer, Marshall Taylor, who then became the first world-champion bicyclist.
The Elliott Museum pays tribute to its namesake with an exhibit of early Elliott bicycles, including the 1889 Elliott Hickory Quadricycle, the first vehicle to use Elliott's steering system. This exhibit, Sterling Elliott: The Man Thomas Edison Called a Genius, features objects and images from Elliott's life and work. Other objects on display include some of Elliott's addressing equipment.
In paying this tribute to Sterling Elliott, the Museum hopes his story will inspire children and adults alike to embrace his character and inventiveness in their own lives and work.
ELLIOTT MUSEUM COLLECTION OF VEHICLES
ELLIOTT MUSEUM EXHIBITS, EVENTS & LECTURES
ELLIOTT, THE COMMUNITY MUSEUM
The Elliott Museum offers a variety of collections, including vintage cars, baseball artifacts, artwork, Americana, rotating exhibits in the Changing Exhibitions Gallery, a theater, a tribute to local philanthropists Frances Langford and Ralph Evinrude, a Museum Store, a student art exhibit, and much more.
Located across the street from Stuart Beach and Florida Oceanographic, the Elliott is a community museum featuring juried art, photography, and student exhibitions to which the public is invited to participate. During the Winter, the Museum is open late some evenings in Season to offer a variety of lectures, book signings, and programs such as our own DaVintage Wine Seminars and Curators & Cocktails in the Auto Gallery. Our Annual Car Show, Classics at the Beach, is our much-anticipated and biggest event of the year, held at the end of March or beginning of April.
The Elliott Museum's art studio, theater, lobby, car gallery, and O's Cafe offer meeting space and venues for private events for up to 75 people. Contact Deb Banta, Special Events Coordinator: 772-225-1961, ext. 124, or email DBanta@elliottmuseum.org for more information.
Thanks for your interest in the Elliott Museum – a Treasure on the Treasure Coast since 1961! We hope to see you soon!
PURCHASE TICKETS TODAY!
Purchase your tickets to the Elliott Museum
The House of Refuge Museum IS CLOSED due to construction
Please call us for any questions at 772.225.1961
HSMC is proud to have two Blue Star Museums!
And admission is always free to Veterans and Military personnel.
Historical Society of Martin County

The Historical Society of Martin County is the parent organization of the Elliott Museum and House of Refuge Museum.