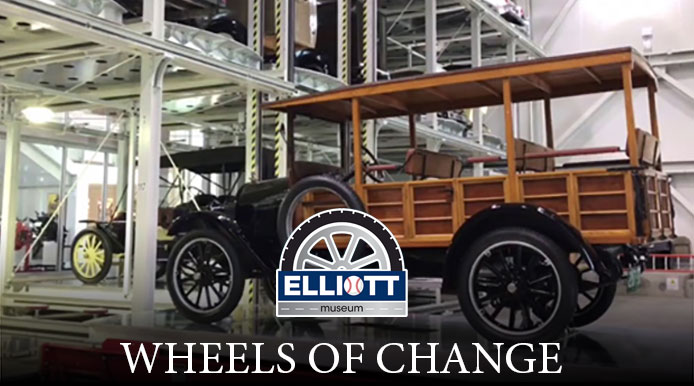 Date
Jun 18 2021
Ongoing...
Time
10:00 am - 5:00 pm
Cost
Included with Regular Admission
Wheels Of Change
PERMANENT EXHIBIT
Visitors will learn how development of commercial and personal transportation had an impact on people's lives and America's culture in a dramatic fashion. These are "everyman" vehicles, once owned and cherished by small business owners and municipalities as they looked to create a more professional presence for themselves and expand their own reach. Our three-level car racking system holds over fifty vehicles, and is the only one of its kind in an American museum. Visitors watch as vehicles come down on a robotic tray and rotate on a turntable.
Tap here for the list of cars displayed at the Elliott Museum.
All permanent exhibits are included with Elliott Museum Regular Admission