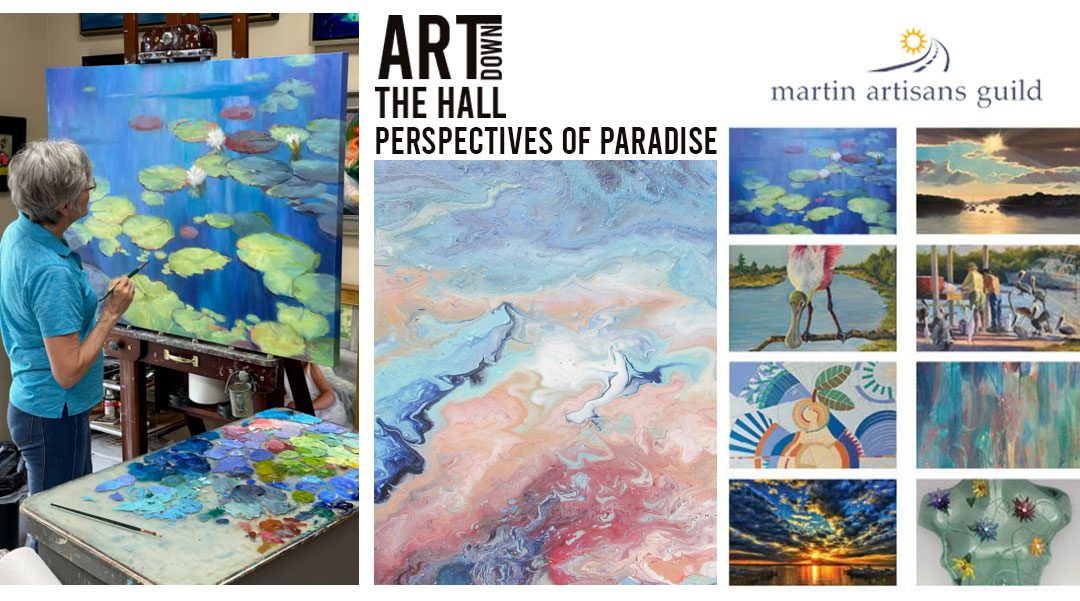 Date
Sep 22 2022
Expired!
Art Down the Hall exhibit – Perspectives of Paradise Opening
The Elliott Museum is excited to announce another great collaboration with the Martin Artisans Guild.
Enjoy the beauty that surrounds us through the eyes of artists who find their inspiration on the Treasure Coast.
Thursday, Sept 22, 5:30 to 7:30 p.m.
Light refreshments, cash bar. $5 admission – free to members.
The artists of the Martin Artisans Guild have settled here in Martin County because they recognized the uniquely enriching beauty that it has to offer in abundance.
The exquisite natural fauna and flora of this area is a constant inspiration for their creations. The vistas, watercolor and wildlife have taken hold of their hearts and minds.
The expression of their love of their environment emanates in their artworks with each personal view of the Treasure Coast, our own local paradise. Each interpretation is a sum of the artist's feelings, his or her own "perspective" of what it means to be a resident in this amazing tropical environment.
This exhibit reflects many artistic styles, while expressing a similar theme, albeit loosely interpreted, which is the artist's way…all holding the area sacred and beloved.
Exhibiting artists are:
Angela Krogen, Barb Bucci, Cheryl Coté, Chris Kling, Curt Whiticar, Danuta Rothschild, Deborah Bottorff, Dinija Berkien, Doreen Lepore, Dot Galfond, Glenn Allen, Jacquelyn Roesch-Sanchez, James J. DeMartis, Jane Lawton Baldridge, Janis Clary, Keith Oehlschlager, Kim Beltrame, Laura Kay, ticar-Darvill, Linda Reymore, Lynn Morgan, Mallo Bisset, Maria Miele, Marian Vitale, Mark Stall, Mary Mirabito, Michaelann Bellerjeau, Sue Klahne, and Torenzo Gann