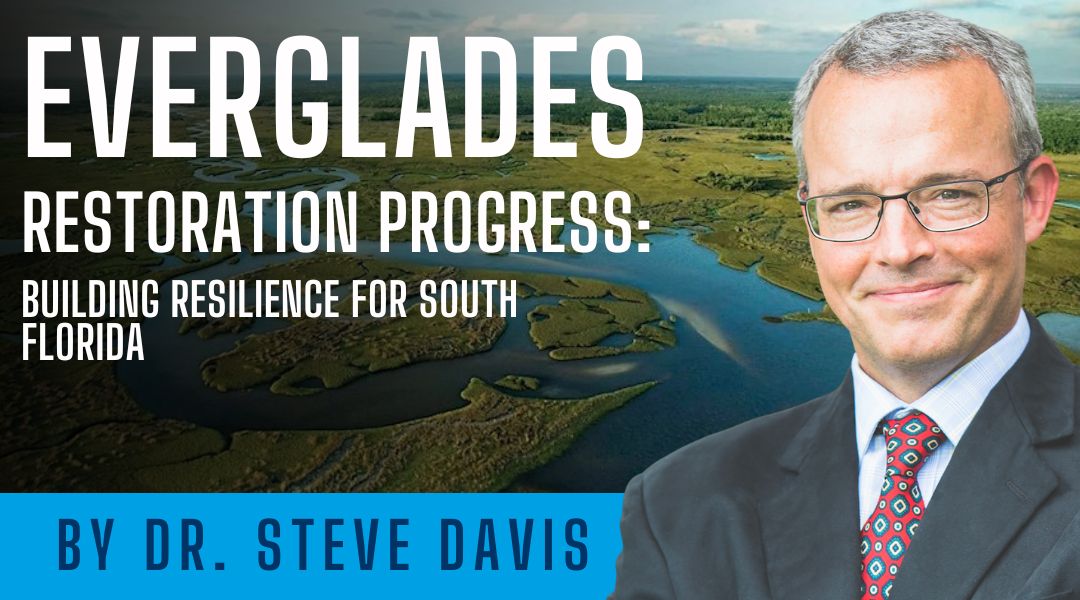 Everglades Restoration Progress
Everglades Restoration Progress: Building Resilience for South Florida
The Chief Science Officer for Everglades Foundation Dr. Steve Davis will encompass the history of Everglades drainage, restoration project progress, and the resilience-building benefits that Everglades restoration provides.
Everglades restoration is a $25 billion water infrastructure program overseen by the South Florida Water Management District and the U.S. Army Corps of Engineers. The Comprehensive Everglades Restoration Plan (CERP) of 2000 serves as the guide for restoration and includes water storage, treatment, and conveyance projects to improve water quality, flows, and aquatic habitats throughout South Florida, including the St. Lucie Estuary.
Dr. Steve Davis is an aquatic ecologist with 27 years of research in the coastal Everglades. He draws upon his past professional experience, including 10 years as professor of wetland ecology at Texas A&M University, to lead The Everglades Foundation's Science Department and science communication efforts focused on advancing Everglades restoration, tracking ecosystem health, and understanding the impacts of sea-level rise. Dr. Davis has authored or co-authored more than 70 peer-reviewed science publications, holds a Courtesy Associate Professor appointment in Florida International University's College of Arts, Sciences, and Education, and is a Coordinating Editor for the journal Restoration Ecology.
Join us for this exciting in person event at the Elliott Museum and For members, please call us at (772) 225-1961 as seating is limited
Regular museum Admission – Free to members
Cash Bar
Enjoy dinner before the lecture at the Tiki, hosted by Philly Down South at the Elliott.