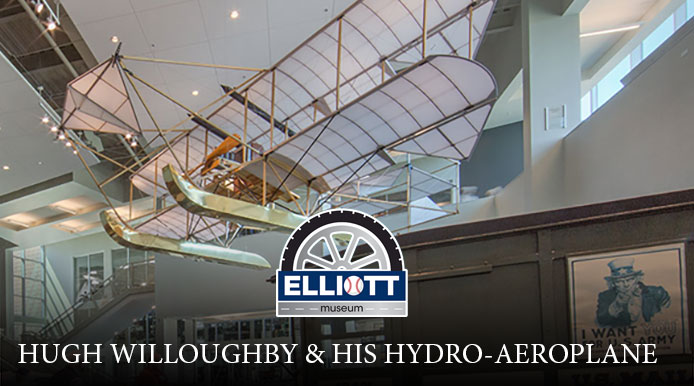 Date
Jan 24 2023
Expired!
Hugh Willoughby and his Hydro-Aeroplane
PERMANENT EXHIBIT
A Lifelong Passion For Aviation
Hugh Willoughby, a resident of Martin County, had a lifelong passion for aviation and owned 14 different patents for aircraft devices. Soaring overhead the Stuart Main Street gallery visitors can see a full scale replica of the Pelican Hydro-Aeroplane that Stuart resident Hugh Willougby designed in 1910. The replica was fabricated by Ken Kellett who also built the first airworthy replica of the Wright Brothers 1903 Flyer and also was the first person since the Wright Brothers to actually fly the aircraft.
All permanent exhibits are included with Elliott Museum Regular Admission