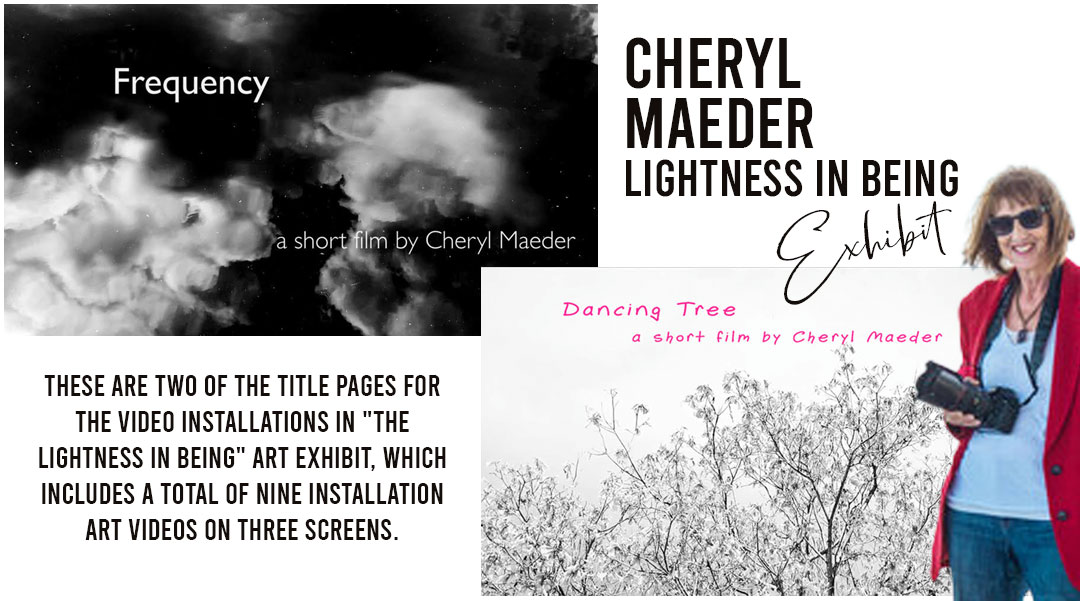 Date
Sep 21 2022
Expired!
Lightness in Being
You can expect to be moved, literally, with "The Lightness in Being" art exhibit by video installation artist and photographer Cheryl Maeder.
Maeder was born in Elmwood Park, New Jersey, and in her early 20s, moved to Zurich, Switzerland, where she studied photography at the Zurich University of the Arts. After eight years in Switzerland, she returned to the United States and opened a photography studio in San Francisco, where she photographed international advertising and fashion campaigns.
She transitioned from photographing fashion models to photographing real women, to celebrate the beauty of women in all shapes and sizes. Her photography work became the inspiration for the The Dove Campaign for Real Beauty, which transformed the way women are viewed in the global media. In 2005, she relocated her studio to the Miami area and deeply immersed herself into fine art photography and filmmaking.
While the foundation of her work is photography, investigations into video and large-scale installations have expanded her visual world. By immersing herself into the world of new technologies and shifting between the mediums, new opportunities for rewarding and creative collaborations have occurred for large-scale installations. Learn more at www.maederphotography.com and [email protected].