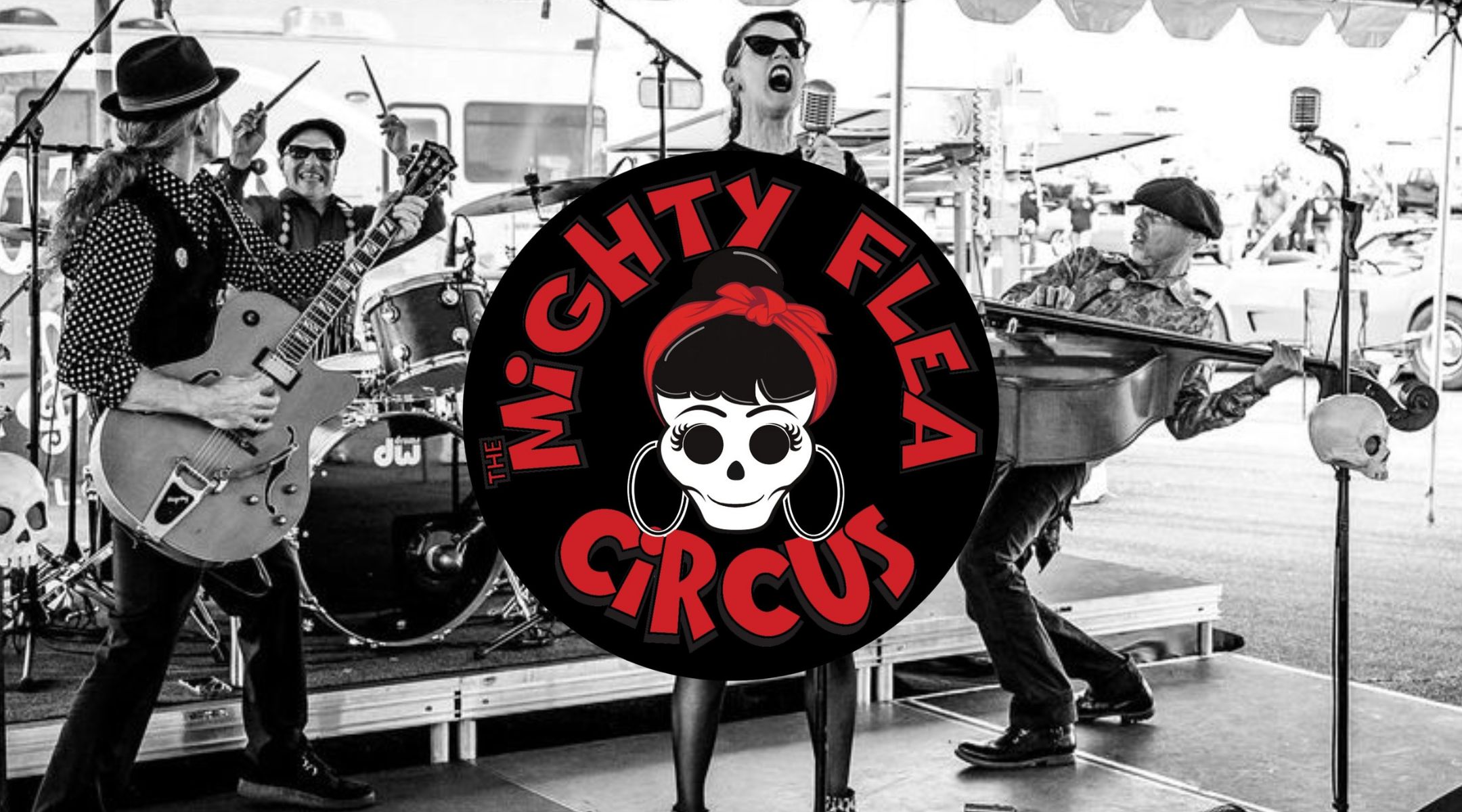 Professor Pennygoode's Mighty Flea Circus
Sunday, December 17 at 7 PM
Swing Rockabilly and Jump Done Right!!!!
This non-stop good time 'Swingabilly' band keeps the joint jumpin' from the first note 'til the lights go out! The Mighty Flea Circus is a well oiled machine that blends together a unique take on Rockabilly, Jump, and Swing from across the decades with original material you just can't get out of your head.
The swinging rhythm section of Richie Mola on drums and Kenny Z on bass lays down a foundation that is guaranteed to get your inner "Lindy Hopper" moving, while the jumping guitarist, Stingray, keeps the music flying and open for the sometimes sultry, sometimes raucous vocals of the dynamic and beautiful Chrystine to soar above.
This four piece powerhouse combines expert musicianship with antics and hi-jinx that not only keep audiences dancing, but coming back for more so they don't miss a minute of the fun.
Admission is $20 Online or $25 at the door-Seating – limited to 75 guests
JOIN US FOR DINNER!!! The fantastic tiki "Hut" will be open for dinner and drinks before each performance, and we will offer a full bar outside the Forum throughout the show.
All performances will begin at 7:30 p.m. Buckle your seatbelts.