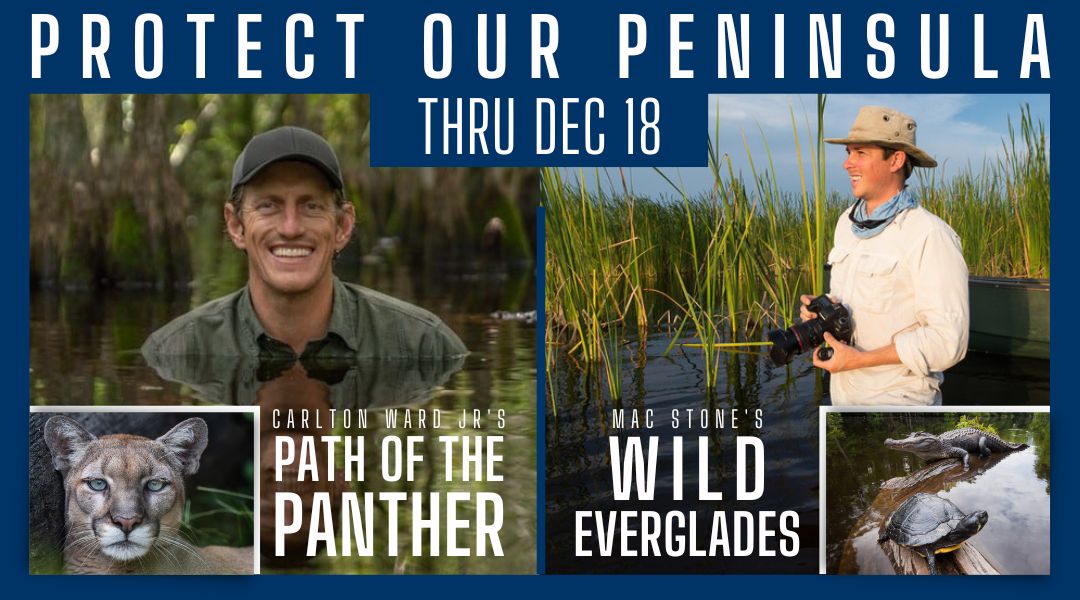 Date
Nov 21 2023
Expired!
Protect Our Peninsula
August 3rd – December 18, 2023
"I wait for the animal to take its own picture." – Carlton Ward Jr.
"You can kind of think about the Florida Wildlife Corridor as Florida's 'Green Infrastructure,' the heart and lungs of the state." – Carlton Ward Jr.
"The Everglades is somewhat of an abstraction. The purpose of these photos is to make the Everglades a tangible thing, to make images that burn in people's minds and show them that this is a wilderness we should be proud of, like Yosemite and Yellowstone, places we all consider collective goods and resources that we all benefit from." – Mac Stone
The Historical Society of Martin County is committed to presenting one major exhibit each year that addresses the fragility of Florida's magnificent natural environment. This annual exhibit will be featured as our "Protect Our Peninsula" series, and we will find or create meaningful shows to help enlighten and stir to action all Florida residents and guests. We will create opportunities for a host of lectures, forums, and other engagements to raise awareness and influence behaviors in the realm of pure conservation. We are resolute in our desire to use the Elliott Museum as a platform and a forum to bring about change in this most crucial battle.
We consider ourselves very fortunate indeed to present two absolute superstars in the battle to protect and restore our natural resources under continual pressure. We are combining the talents of these award-winning photographers with Carlton Ward Jr.'s "Path of the Panther" and Mac Stone's "Wild Everglades." Carlton and Mac use their celebrated photography and videography skills to capture the essence of the power and the plight of the Florida ecosystems.
ALL EXHIBITS ARE INCLUDED WITH REGULAR ADMISSIONS