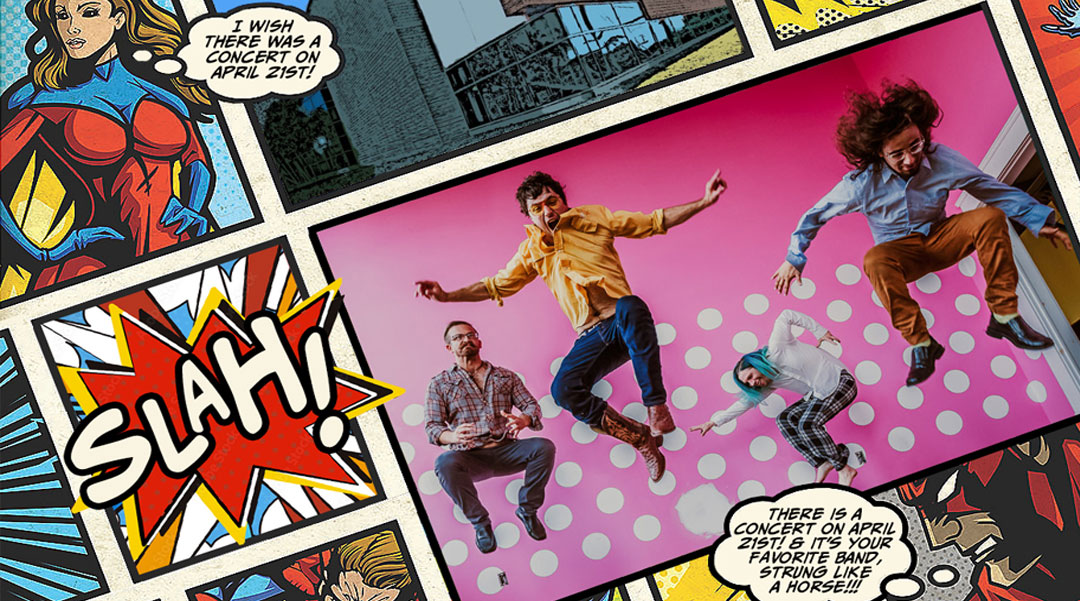 Strung Like A Horse
Strung Like a Horse is a high energy Americana band based in Tennessee.
Your first taste of Strung Like a Horse is like that first sip of moonshine—it will blow the hat off your head and far more intoxicating than you expected. They draw inspiration from folk punk bands like The Violent Femmes but their roots are buried deep in the good ol' fashioned home-made hillbilly stomp grass.
These junkyard dogs will be bringing "honest, playful, headbangingly interactive fun" to the Elliott Museum.
Check out their Videos strunglikeahorse.com/videos
In car Gallery
SEATS: for $25.00/Person
(Limited to 200)
STANDING: for $15.00/Person
(Limited to 50)