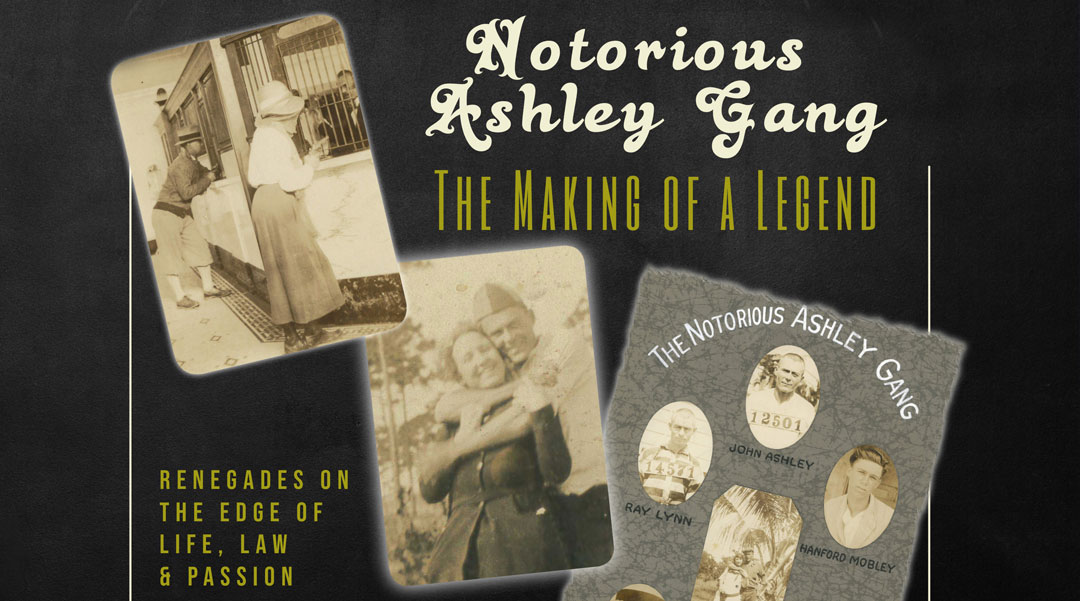 Date
Jan 24 2023
Expired!
THE ASHLEY GANG EXHIBITION
PERMANENT EXHIBIT
LEARN ABOUT THE NOTORIOUS SOUTH FLORIDA ASHLEY GANG 1910-1924
John Ashley was an American outlaw, bank robber, bootlegger, and occasional pirate active in southern Florida during the 1910s and 1920s.
Between 1915 and 1924, the self-styled "King of the Everglades" or "Swamp Bandit" operated from various hideouts in the Florida Everglades. His gang robbed nearly $1 million from at least 40 banks while at the same time hijacking numerous shipments of illegal whiskey being smuggled into the state from the Bahamas. Indeed, Ashley's gang was so effective that rum-running on the Florida coast virtually ceased while the gang was active. His two-man raid on the West End in the Bahamas in 1924 marked the first time in over a century that American pirates had attacked a British Crown colony.
Among poor Florida "crackers", he was considered a folk hero who represented a symbol of resistance to bankers, lawmen and wealthy landowners. Ashley's activities also hindered Prohibition bootleggers in major cities, whose importation of foreign liquor undermined local moonshiners. Even the newspapers of the era frequently compared him to Jesse James. Almost every major crime in Florida was blamed on Ashley and his gang and one Florida official called him the greatest threat to the state since the Seminole Wars.
His near 13-year feud with Palm Beach County Sheriff George B. Baker ended in the death of Ashley and his three lieutenants in 1924.
Watch this Youtube video for some more interesting facts!
All permanent exhibits are included with Elliott Museum Regular Admission