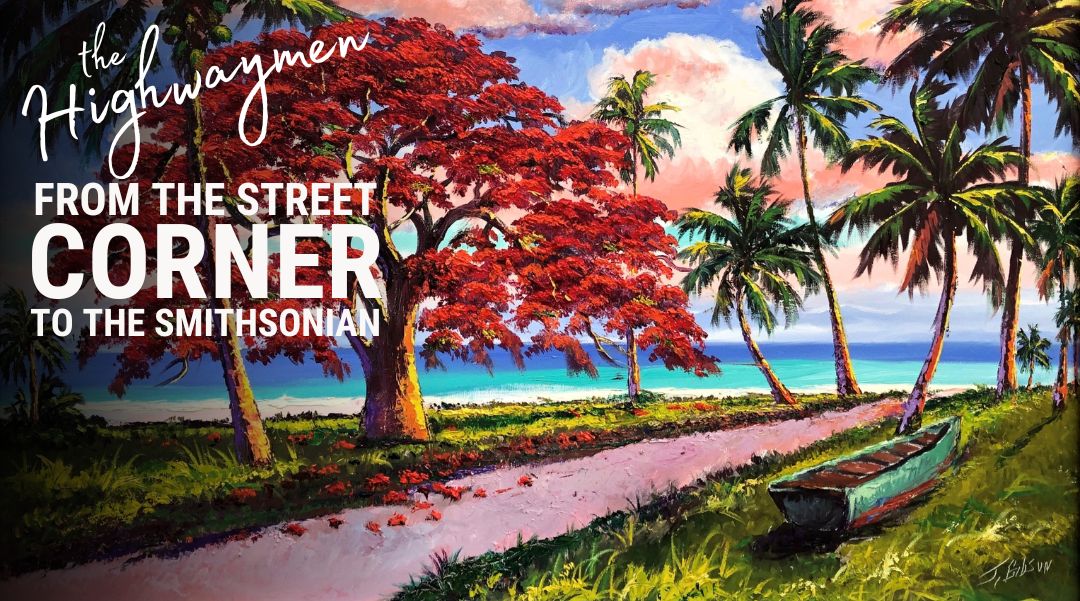 Date
Jun 02 2023
Expired!
From the Street Corner to the Smithsonian
Saturday, March 11, 2023 through Sunday, July 23, 2023
The Highwaymen
In the 1950s, several African-American self-taught artists from the Treasure Coast began painting Florida's vivid landscapes. Dubbed the "Highwaymen," they sold their art out of the trunks of their cars as they traveled the highways, which led to their nickname. Highwaymen paintings now hang in the Smithsonian, and several Highwaymen artists are represented in the Florida Artists Hall of Fame.
This nationally prominent exhibition showcases more than 70 of the finest examples of Highwaymen paintings
in "The Highwaymen: From the Street Corner to the Smithsonian."